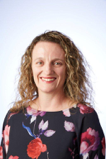 Ann has a long held passion for helping people. She thrives on identifying problem areas and helping people in their recovering and feeling better.
Ann can treat you with a mix of relaxation and remedial massage techniques.

Minimum time requirement prior to booking
We do require online bookings to be made at least 10 hours before the desired appointment time. To make an appointment closer than that, please phone the Clinic.