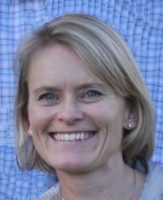 I am a mother of two teenage children. I understand the constant struggle to have balance in our lives. Being there for your family, providing for your family, trying to stay fit and healthy. When the stresses in life start to impact our physical and mental wellbeing we start to feel overwhelmed and our body reacts.
I can help you regain balance in your life. Whether you are sitting at a desk all day, training for a sporting team, recovering from injury, renovating the house and garden, raising young children, there comes a time when our body needs attention.
I am passionate about providing the best treatment outcomes possible and working towards clients' long term health goals. I am part of a multidisciplinary clinic where we work collaboratively to get the best results for our clients.
I use a number of postural and functional movement tests to establish a starting point, which can also be used at the end of treatments to see how well the body has responded. These help guide me to choose the best possible treatment plan and follow up treatments.
So whether you want to relax, unwind & relieve tension, reduce pain, rebalance or improve mobility I will be able to use a combination of soft tissue massage, stretching, strength exercises and taping to reach your goals.
Benefits of massage:
Reduced pain
Improved functional movement (mobility around joints)
Move more freely
Improved overall well being
Help reduce the risk of injury
Alleviates soreness
Reduce recovery time
Enhance circulation
Decrease blood pressure
Background
I was an elite gymnast competing for over 14 years representing Australia at the 1990 Commonwealth Games and 1992 Olympic Games. I have an interest in most sports, walking, animals, camping and the outdoors. With a background in Human Movement, teaching PE for over 15 years and a gymnastics coach I have a greater understanding of the body and movement and the stresses that occur in our bodies.
Qualifications
Bachelor of Human Movement
Diploma of Education
Diploma of Remedial Massage
Certificate IV in Swedish Relaxation Massage
Senior first aid
Level 1 Sports Trainer
Advanced Gymnastics Coach