The Benefits of Massage
What exactly are the benefits of receiving massage or bodywork treatments?
25 Reasons to Get a Massage (American Massage Therapy Association)
Icing and Ice Baths
A collection of articles about icing soft tissue injuries.
PRP Injections
Platelet rich plasma injections (PRP injections) – This website aims to provide information about this therapy.
Breast Screening
Find the Breastscreen NSW screening centre or mobile van locations close to IC Sports Therapies.
Here's a map to their Hornsby location at:
Building 14
Hornsby Ku-ring-gai Hospital,
3 – 7 Derby Road (enter via Derby Rd)
Hornsby, NSW 2077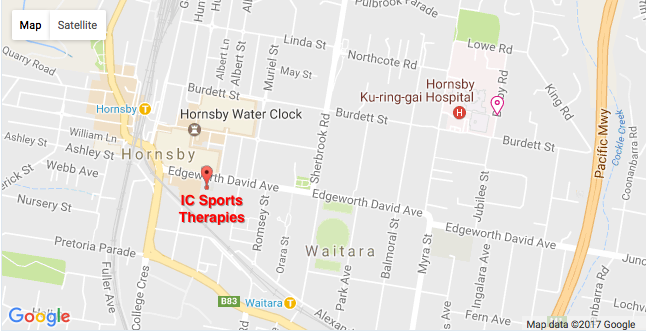 X-ray
Connect Radiology, 53 Palmerston Rd, Hornsby
PRP Hornsby, 16-20 Edgeworth David Avenue, Hornsby NSW 2077
Miscellaneous
Links from a Facebook discussion.
SaveSave