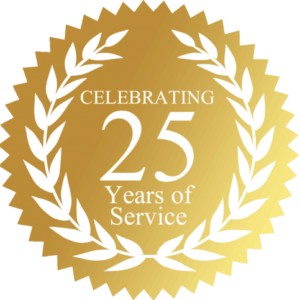 Celebrating 25 years service
IC Sports Therapies are celebrating 25 years service to the community with some special bonuses for our clients. Check out our recent posts for more details.
*New* – Wellness Drumming Classes
The wellness drumming workshops series runs for 6 weeks at 7-8pm every Tuesday night, from 29-Oct-19 to 3-Dec-19, and provides an introduction to African drumming, rhythm improvisation and a therapeutic experience. Join on the Registration page.
Who are IC Sports Therapies?
IC Sports Therapies was established in 1995, and our team practices Sports Therapy using a wide range of techniques (including Remedial Massage, Sports Massage, Physiotherapy, Deep Tissue Massage, Manual Lymphatic Drainage, Sports Injury Therapy, Balance Assessment & Correction, and Pain Management & Rehabilitation) at our Clinic in Hornsby, New South Wales.
What can we do for you?
Our qualified and professional therapists are highly skilled and can address issues such as sports injuries and personal fitness, headaches, stiff necks, sore shoulders, low back pain, tired heavy legs, ACL injuries, foot pain, lymphedema, plantar fasciitis, and general aches and pains.
How we care for your Sports Therapy needs:
Read our testimonials to see what our clients say about us, or add your own.
Shockwave Therapy
IC Sports Therapies provides Shockwave Therapy.
Shockwave Therapy offers  fast pain relief and mobility restoration. Together with being a non-surgical therapy with no need for painkillers, this makes it an ideal therapy to speed up recovery and cure various indications causing acute or chronic pain.
Shockwave Therapy helps us treat your
Tennis Elbow
Golf Elbow
Jumpers Knee /  Patellar Tendonitis
Achilles Tendonitis
Plantar Fasciitis
Supraspinatus Tendonitis
Calcific Supraspinatus Tendonitis
Trochanter Pain Synodrome
Tibial Stress Syndrome
Book Now
Phone on (02)9477-3103, Email us, or book online.
Our clinic location
Our clinic is on the ground floor, and is wheelchair accessible. We are at:
Suite 6, Hornsby Business Centre, 14 Edgeworth David Avenue

Hornsby, NSW 2077

Australia

Phone:

(02) 9477-3103

Add us to your Address Book
Our Hours
| | |
| --- | --- |
| Sunday | Closed |
| Monday | 7:00 AM - 6:00 PM |
| Tuesday | 7:00 AM - 6:00 PM |
| Wednesday | 7:00 AM - 6:00 PM |
| Thursday | 7:00 AM - 6:00 PM |
| Friday | 7:00 AM - 6:00 PM |
| Saturday | Closed |
We are also open by appointment between 6am – 8pm Mon-Fri.
Save
Save
SaveSave
SaveSave
SaveSave