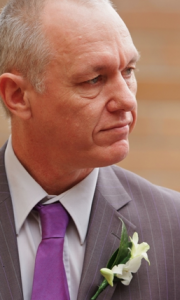 Stephen's first work experience was in the Newspaper and Printing industry, where he gained an appreciation for hot lead, page design and the power of printed communications.
This lead him on to University studies in English Literature, and to Auckland Teacher's College in 1976.
There he discovered the fascinating new field of Computing, which led to a change of direction and studies to gain a second degree majoring in Computer Science and Demography.
He now has over 35 years experience in IT, having gained experience with a broad range of Apple, Microsoft and other technologies, building applications with a wide variety of development tools.
His strong IT background is supported by extensive experience covering all major business systems, including Accounting Systems, Payroll and HR, Desktop Publishing, Graphics and the Printing Industry, Manufacturing, Retail and Wholesale.
Stephen has worked both in permanent roles and as an independent IT contractor in private, Local, and State Government spheres.
He developed the MyRecords system for Transport for NSW, which was subsequently nominated for the 'Delivering Better Services' award in the 2008 Premier's Public Sector Awards.
He has extensive administration experience, has supervised staff, and is self-motivated and focussed on meeting project deadlines. He is flexible with his approach to work and is not afraid to implement changes.
Steve also operates a web hosting business providing web domains, web hosting and support for clients both big and small.
Stephen continues to learn new skills, last branching out into WordPress (for this and other sites), and he has also authored iOS apps for both International and Australian clients. After years of tuition from the finest therapist around, he can even deliver a satisfactory massage. 🙂
He remembers paper tape and punch cards, and much prefers Gigs of RAM, WiFi and the Internet!
Stephen holds the degrees of Bachelor of Arts (majoring in English literature) and Bachelor of Social Sciences (majoring in Computer Sciences and Demography), both from the University of Waikato in New Zealand.
Stephen contributes to software "out there" as a WordPress polyglot…