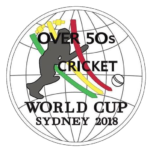 Pakistan Veterans cricket team will be participating in the inaugural Over-50s Cricket World Cup to be held in Sydney from Nov 21-Dec 5. This was disclosed by Fawad Ijaz Khan, Chairman Pakistan Veterans Cricket Association here on Thursday.
Eight countries are participating in the Veterans World Cup including Pakistan, Australia, New Zealand, England, South Africa, Sir Lanka, Canada and Wales. Each team will play seven matches on single league basis and top four will move to semifinals with the final set for Dec 5.
The Pakistan Veterans Over 50s team was finalized in a PVCA board of directors meeting simultaneously held on Wednesday in Karachi and Lahore through a video conference. Former Test player Ejaz Ahmed, who played 38 Tests and 32 ODIs for the country, has been named as captain of the team while former ODI Player Ghulam Ali will be the vice captain.
The team also includes two former ODI players Sajid Ali and Shahid Anwar. Former Test player Kabir Khan has been named as coach and Chief Executive PVCA Ashiq Hussain Qureshi will be the manager.
Squad: Ijaz Ahmed (Captain), Ghulam Ali (Vice Captain), Shahid Anwar, Ghaffar Kazmi, Dastgir Butt, Babar Altaf Butt, Malik Amir Tauseef,  Javed Hafeez, Imtiaz Tarar, Jaffar Qureshi, Asim Jah, Sagheer Abbas, Asif Hayat, Sajid Ali, Mazhar Hussain, Zafar Ali.
Officials: Ashiq Hussain Qureshi (Manager), Kabir Khan (Coach).
Source: Ijaz Ahmed to lead Pakistan in over-50s Veterans World Cup, September 14, 2018