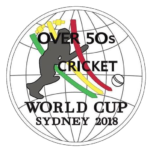 We would like to announce the Welsh squad selected for the 2018 Over-50s Cricket World Cup, to represent Wales in the first over 50's cricket World Cup, based in Sydney, Australia.
It will be a serious, competitive tournament involving teams from most of the Testplaying nations. This will be a great opportunity for the world's best over 50's cricketers to showcase their talents and compete for national glory!
The tournament will be held over a two-week period on some great Sydney grounds and will involve a round-robin system where each country plays each other, culminating in semi-finals and a grand finale.
Wales Over-50s has a Twitter account. It is: https://twitter.com/wales_over_50s?lang=en. They can be reached at @wales_over_50s.
The Squad
Jonny Jones
Skewen Cricket Club
Captain
Roy Emmott
Newport Fugitives Cricket Club
Vice-Captain
Steve Maddocks
Briton Ferry Steel Cricket Club
Paul Murphy
Usk Cricket Club
Lee Williams
Baglan Cricket Club
Arvind Aswani
Usk Cricket Club
Paul Donovon
Tata Steel Cricket Club
John Kenchington
Brecon Cricket Club
Chris Hudson
Dafen Cricket Club
Leighton O'Connor
Llechryd Cricket Club
Neal Williams
Cresselly Cricket Club
Ian Poole
Kilgetty Cricket Club
Adam Glaznieks
Swansea Civil Service Cricket Club
Mark Donovon
Tata Steel Cricket Club
Neil Williams
Pwllheli Cricket Club
Adrian Webber
Croesyceiliog Cricket Club
Mike Lloyd
Llangennych Cricket Club
Team Manager