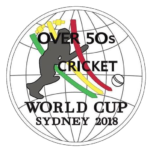 The Canadian squad for the 2018 Over-50s Cricket World Cup in Sydney looks like a very good team, featuring at least 5 players with first-class and/or List-A experience.
Among these are Rohan Jayasekera, who played Test cricket for Sri Lanka; Brian Rajadurai, whose leg-breaks took almost 100 first-class and List-A wickets at an average of 25; and Farooq Kirmani, who has coached Canada and played first-class cricket in Pakistan.
Canada's first match is against the hosts, Australia, at Drummoyne Oval on November 21.
Congratulations to all the players, and to Asad Khan and the Canadian Seniors Cricket Association for assembling the side – good luck for the tournament!
Canada's Squad:
1. Talal Iqbal (Captain)
2. Farooq Kirmani (Player-Coach)
3. Rohan Jayasekera
4. David Mohammed
5. Mahmood Ahmad
6. Vishan De Mel
7. Puvi Ravishankar
8. Roy Singh
9. Brian Rajadurai
10. Vincent Correia
11. Abhilash Patel
12. Javed Qureshi
13. Rudy Gibson
14. Shantha Jayasekera
15. Syed Rafiullah
16. Asad Khan (Vice Captain)
Reserves:
1. Moazzam Jamal
2. Kanti Patel
3. Gokul Kamat
4. Tariq Yousaf
Support Staff:
1. Dean Fernandez (Team Manager)
2. Adnan Khan (Scorer)
3. Humayun Wahab (Publicity Officer)