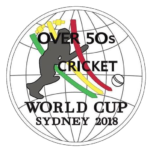 New Zealand has named its 2018 Over-50s Cricket World Cup squad. With nine former first-class players and a number of senior club cricketers, this will be a team to watch.
The 16-man squad to compete in the Over-50s World Cup is as follows:
Nigel Fletcher (captain) (Auckland)
Dean Askew (Auckland)
Adrian Dale (Auckland)
Lincoln Doull (Hawkes Bay)
Peter Escott (Auckland)
Brent Fleming (Canterbury)
David Fulton (Manawatu)
Craig Gibb (Canterbury)
Mike Jamieson (Auckland)
Hamish Kember (Canterbury)
Robbie Kerr (Wellington)
David Leonard (Nelson)
Andrew Nuttall (Canterbury)
Martin Pennefather (Wanganui)
Richard Petrie (Wellington)
Mason Robinson (Nelson)
Officials:
Jim Morrison (Team Manager)
Nicki Cooke (Team Therapist)
The pool of nominees was very strong and several good players have missed out.
Source : New Zealand Cricket